Destination Wedding Planing
Nowadays, the destination wedding has become one of the latest fashionable and most popular trends in the modern society. Every day, some family decides to have their children's wedding at some popular and famous wedding destinations such as Thailand, Royal Palaces in Rajasthan and others. As such places, the wedding is beautiful, magnificent and memorable. But, the person who is organizing wedding for his son or daughter faces lot of issues simply because he is not familiar with the city or that place. That's why he does not know how he can contact various services to organize a wedding without any stress.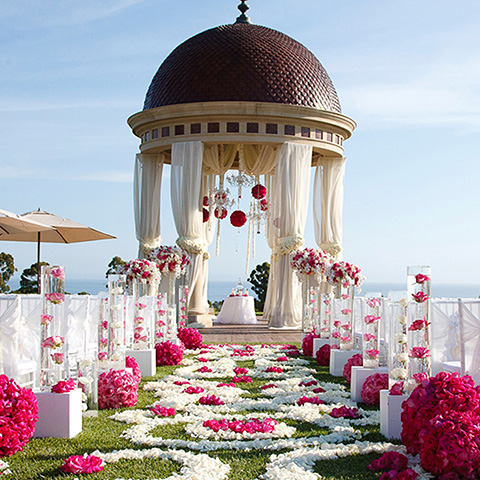 But, now there is no reason to worry. Our company, Vibes Entertainment has lot of expertise and experience to conduct the destination wedding without a hitch and stress. We have an executive team which handles the guest management and hospitality at the destination weddings. It including pick and drop of the guests who are attending the wedding, organizing the ground transportation, bookings of flights and trains, providing assistance with the guests check-in, providing letters and welcome baskets to the guest's rooms and other services.  We also organize sightseeing trips for the entertainment of the guests.
All our client has to do is to provide us information regarding his dream of destination wedding and we will provide him several ideas about the implementation. He also have to give some relevant information regarding the guest list and their addresses so that we can start making reservations after the approval and information regarding the wedding date and time.  The client can also give information regarding the theme and colors of the wedding so that we can make the specific arrangements. Our company is associated with various popular destinations and has conducted many destination weddings for our esteemed clients. We also provide customized proposal as per our client's wishes.